Back in December, I was given the opportunity to take a short but sweet break from work, life, parenting and fly to Paris to visit with my friend Isabel and her family for a days – and visit a city I love as well. It had been just over 10 years since I last visited Paris, and also the last time saw Isabel (and Stephane), which is absolutely crazy to think that much time had passed. One thing I was very excited about was meeting their son Alexis, who is the same age as my daughter. I can only hope that they will have the chance to meet in the near future – either here or there.
Some things about Paris I did not expect this time around was the smog as it would be the first time I could not see all of the Eiffel Tower. In fact, the day I arrived, all public transportation was free to encourage city goers to reduce emissions output by not driving. And while I felt safe walking around and taking the metro around the city, I will admit it was rather unnerving to see so much security and armed forces around the city. Regardless, like everyone else, I went about my way and enjoyed what little time I had there. Four days is not enough time to really explore the city and while I was grateful to have been to Paris already, I still made a point of visiting some of the sites we visited the first time around, as well as some different ones. I always try to visit a museum if I can and this time, the newly-renovated Picasso museum was it and it did not disappoint. And no snow! It was a balmy 4 degrees there and while they have had snow in the past, I did not experience any snow nor rain.
During this visit, I stayed in the 16th near Isabel and it was a charming, very Parisian neighbourhood, with an open air market that sets up three times a week, literally one street over from my flat. And I was mere steps from a delicious bakery and coffee shops where I got my fill of pain au chocolat each day. I was delighted to be able to spend time with Isabel and her family and friends; it was really lovely to catch up and have some of the last 10 years filled in. I just hope it's not another 10 years before we see each other again.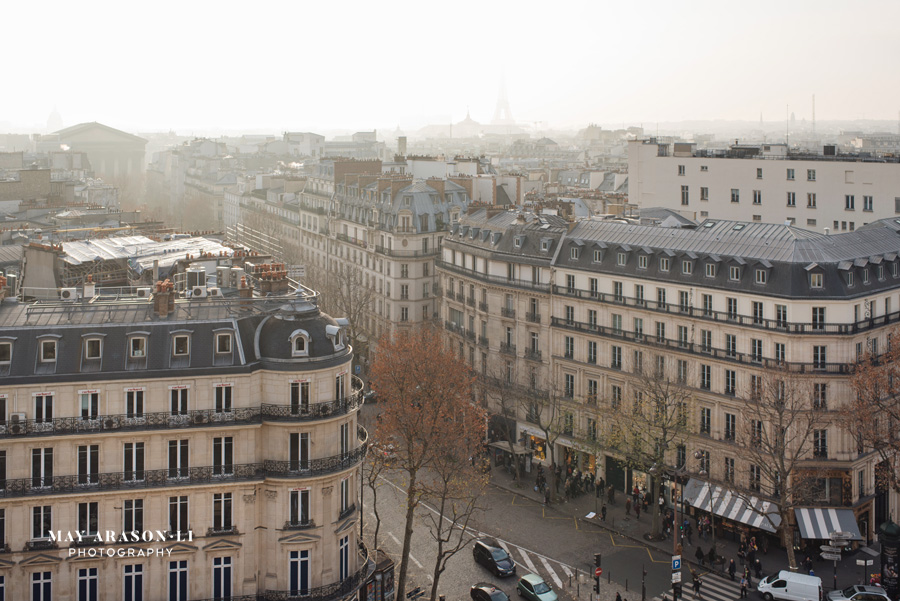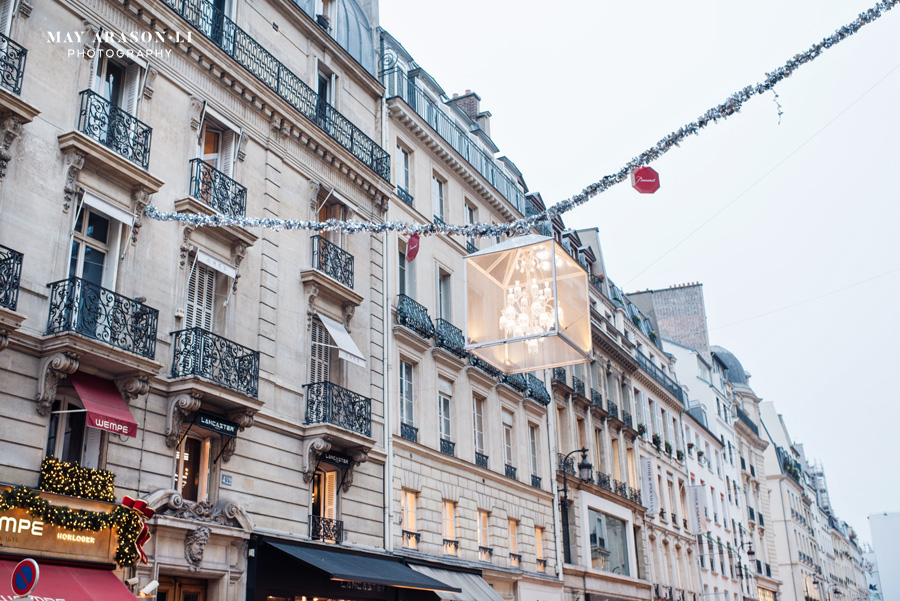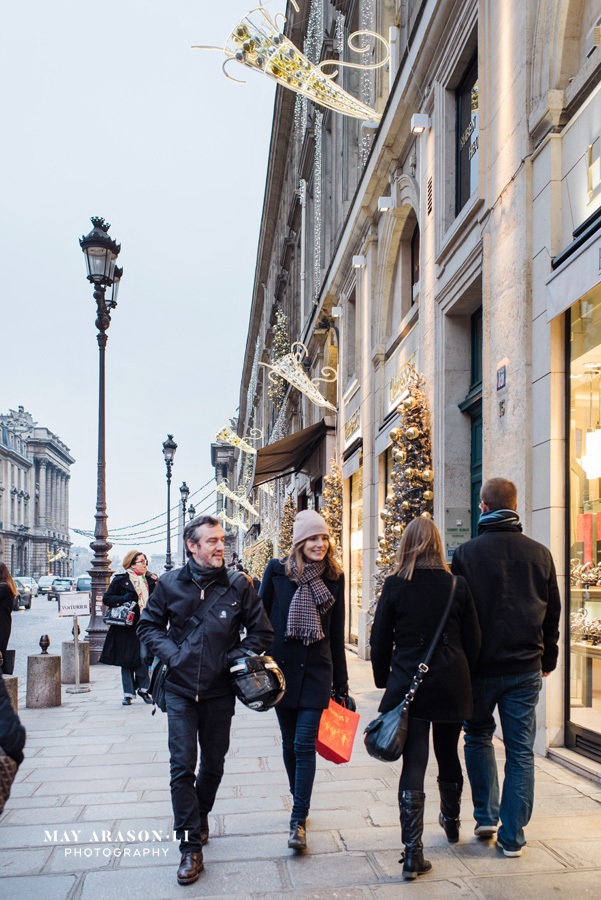 One morning, I headed out to the Trocadero – a spot I missed the last time I visited Paris. A photo of the Eiffel Tower, taken from the terrace at the Trocadero, sits is in my house. It was taken and printed by my friend Mark and it always reminds me of how much I love Paris.
Notre Dame de Paris at the heart of the île de la Cité.
I took the advice of my colleague and went to see the stained glass windows of the Sainte-Chapelle or "Holy Chapel," in the courtyard of the royal palace on the Île de la Cité. It was truly spectacular.
In more recent years, Paris has been plagued by tourists putting locks on everything – stairwells, railings, bridges, you name it. There are locks everywhere. Sadly, there are people selling them and worse, people are buying them. For years, lovestruck visitors to Paris have affixed locks, often inscribed with their initials or names, to the wire mesh panels along the Pont des Arts, flinging the keys into the Seine River below. But last year, after a section of the bridge's railing collapsed under the weight of some 700,000 declarations of love, the city removed the locks, citing reasons of aesthetics and security, and replaced the railings with new glass ones. Unfortunately, this is only one of many, many bridges in Paris and they all have locks on them – like the one I saw below. If you love Paris, or any city for that matter, do not leave a lock or anything behind. In New York, the trend has plagued the Brooklyn Bridge so much that the city will now issue a $100 fine to anyone caught putting a lock on the iconic structure. Last time I visited NYC in 2015, I noticed the presence of locks on the bridge and it was disconcerting to say the least.
To read more about this, go to the No Love Locks site.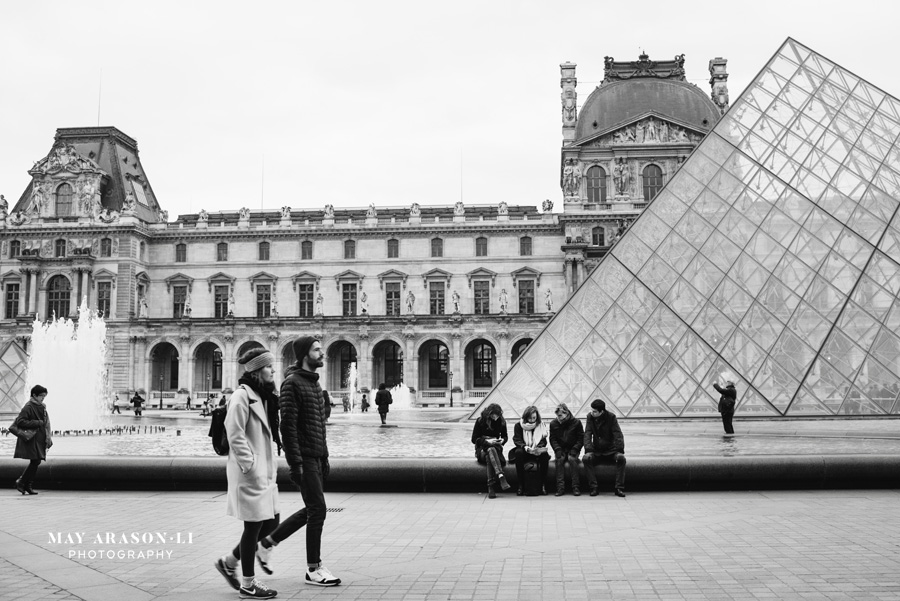 And some of my phone snaps below.
Paris, je t'aime. Until next time. Au revoir.